The Colo River Tea Tree (Leptospermum spectabile) produces the most spectacular, festive looking red and white flowers in late spring, hence being named 'spectabile.' It's natural habitat is in between boulders along the Colo River in the Blue Mountains north west of Sydney.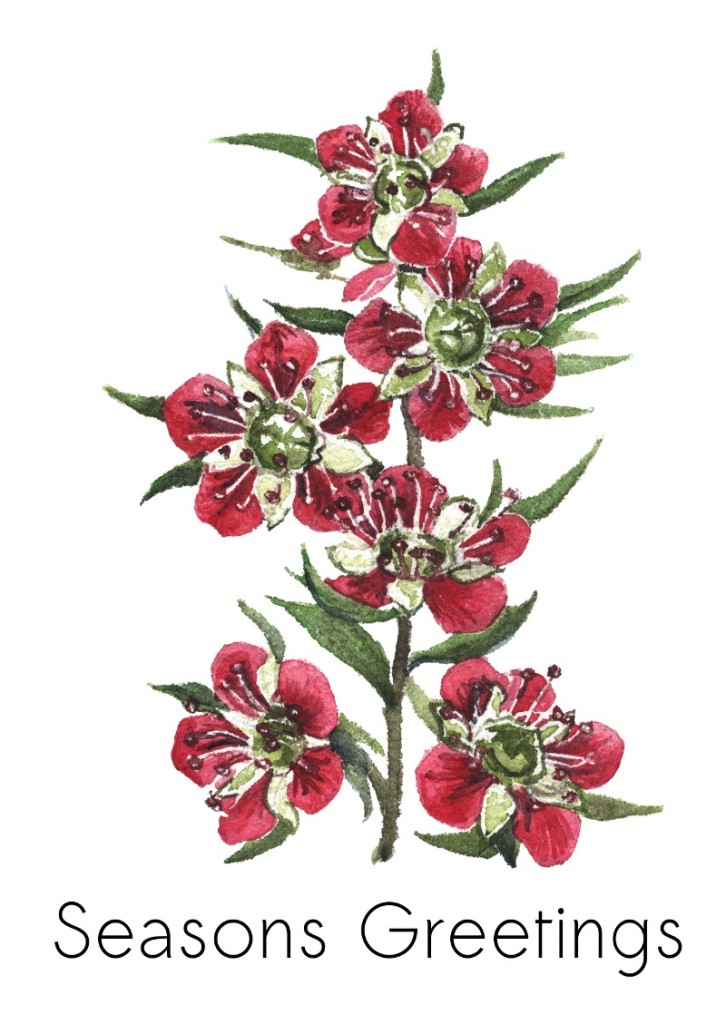 One of three Christmas Card designs based on our Australian native flora and fauna. Each card has the above 'interesting fact' about the subject on the back of the card, is blank on the inside to write your own message and is designed and printed locally in Mudgee.
Feel free to contact me for details on how and where to buy.
The original of this painting is still available to purchase, Leptospermum spectabile.