This dapper little fellow is our only type of flowerpecker, yet as far as I can tell it doesn't peck flowers at all, preferring to eat mistletoe berries and is a one bird mistletoe distribution machine, designed perfectly to eat it's berries and deposit sticky seeds wherever it chooses to.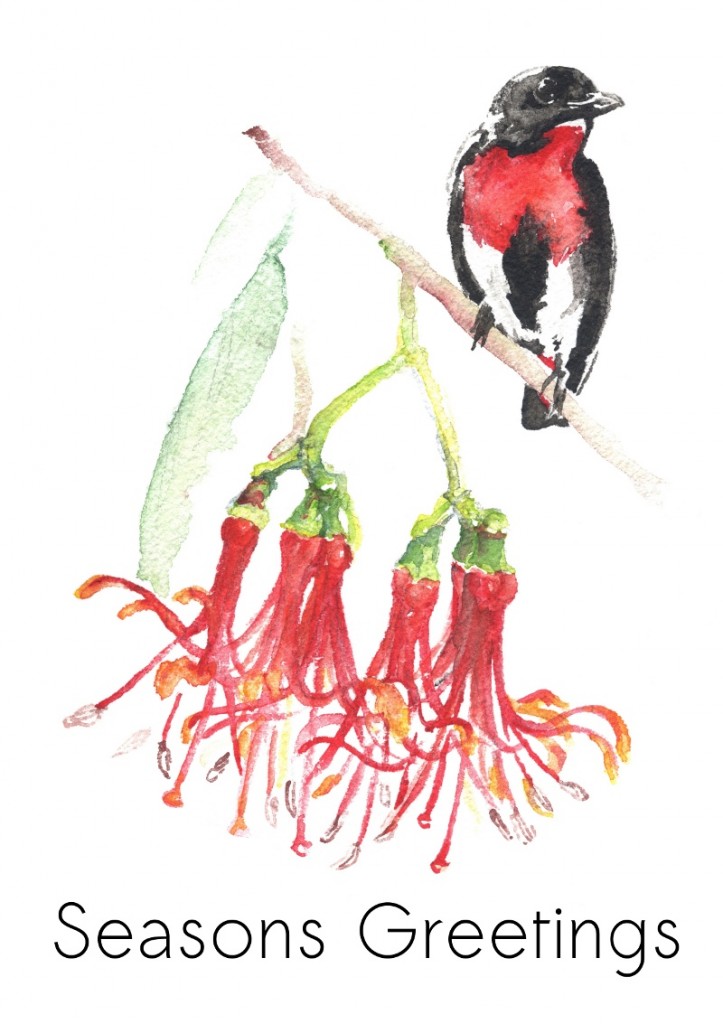 One of three Christmas Card designs based on our Australian native flora and fauna. Each card has the above 'interesting fact' about the subject on the back of the card, is blank on the inside to write your own message and is designed and printed locally in Mudgee.
Feel free to contact me for details on how and where to buy.
The original painting is still available to purchase, Mistletoebird with Mistletoe Flowers.