My partner makes cheese. This week he announced that he would be making a Cheshire cheese, suddenly Alice in Wonderland images floated through my head, so I just had to make a label for this cheese… so here is my Cheshire cat cheese label. I am slightly disappointed to learn that he has made only one round of this Cheshire (cat) cheese, but no matter, it will be the best dressed cheese in our fridge.. Say Cheese!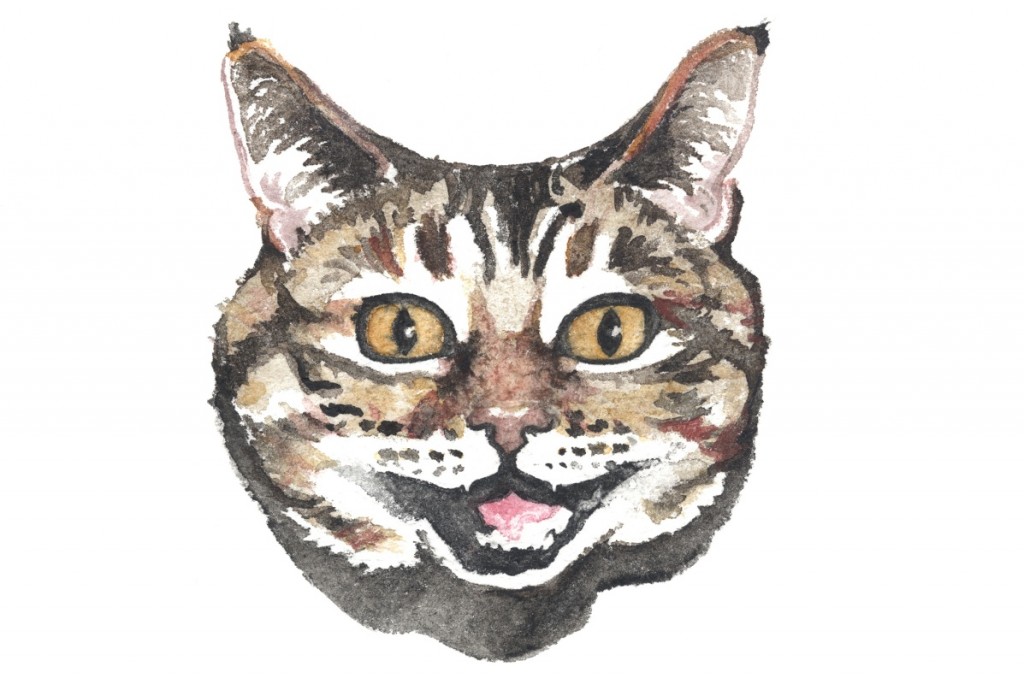 Cheshire Cat
Watercolour on handmade 100% cotton paper
Image size 21.7 cm x 15.5 cm
POA
This image is also available on an assortment of products from Redbubble.