I love painting pacific black ducks, probably because I have a fantastic model who just loved posing for the camera when we were in Noosa on holidays. This little duckie had oodles of personality and was not afraid to show it! This time I have placed him on a gorgeous green (and I am not really a fan of green) Sevres Soup Tureen. This particular one is in the NGV collection which I had the fortune of seeing (and photographing) when down there. The NGV has always had an amazing decorative arts collection and I could imagine many of my birdies precariously balancing on all sorts of things there!
The title refers to a fairly archaic phrase, if something is as easy as duck soup, it is meant to be really easy… now I am no cook, but surely duck soup would be quite difficult… these paintings certainly are not as easy as their namesake, being quite involved and difficult! But I do love a challenge…plus, I secretly love Marx Brothers films… Groucho Marx was a genius! With such classics as:
"Time flies like an arrow. Fruit flies like a banana."

"Outside of a dog, a book is man's best friend. Inside of a dog it's too dark to read."
Hmm… maybe my next series could feature horse feathers?
Was part of my Curiouser and Curiouser exhibition at Michael Reid Murrurundi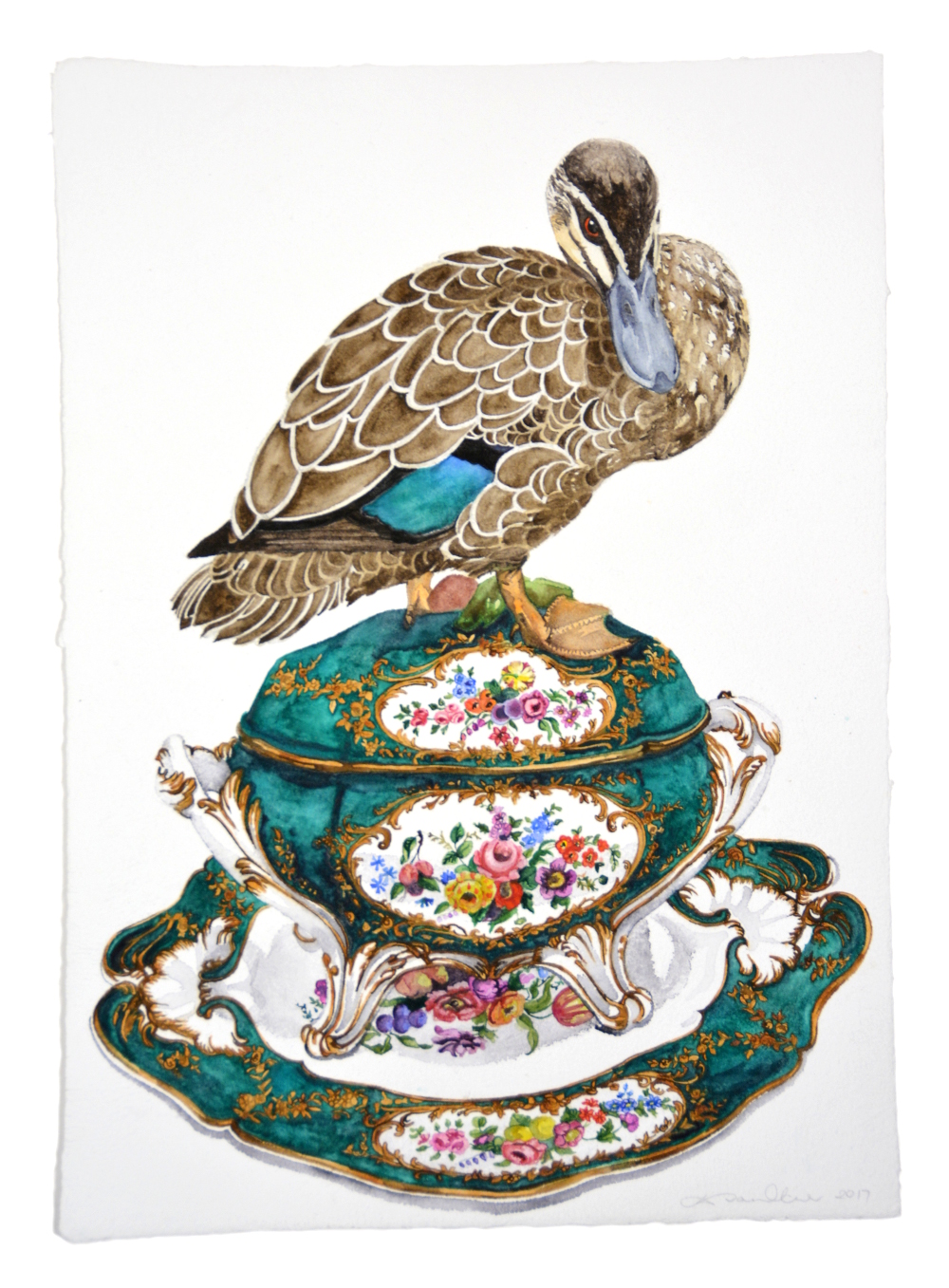 Easy As Duck Soup (Sevres Tureen)
Watercolour on handmade 100% cotton paper
Image size 62cm x 46cm
Private Collection