Painted in the height of lockdown here in New South Wales. Although my life altered very little, as I live in the middle of nowhere and only venture in to
town once a week anyway, it was hard not to feel affected by the fear and the uncertainty of the future. We had just gone through drought and threat of
bushfires, so had a bag packed at the door ready to leave at a moment's notice, only to be forced to stay in our houses a couple of months later… This
is my interpretation of that time and our need for companionship. Here our local echidna is making some new imaginary friends in the succulent garden
with our cacti.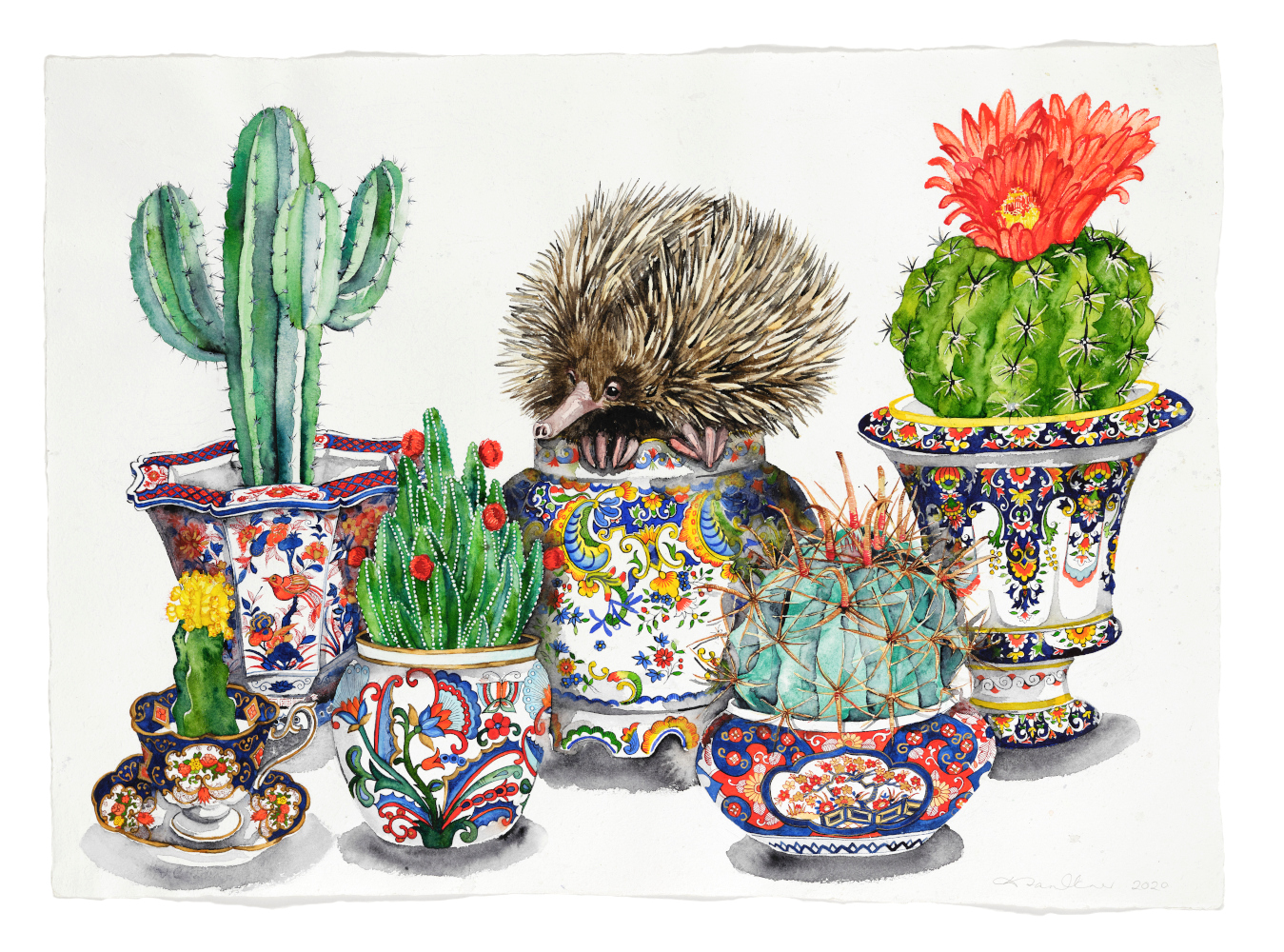 Imaginary Friends 2020
Watercolour on handmade 100% cotton rag paper
Paper size 56cm x 80cm
Private Collection