Odile refers to the black swan out of Swan Lake the ballet
by Tchaikovsky. The vase she is so elegantly perched upon
(as only the most famous bad girl in ballet can do) is a
French Empire swan urn, which features, not one, but two
of her good nemesis… Odette! And anyone who has come
across black swans in the wild, they truly are the bad guys and gals! If you don't believe me try eating a sandwich in the vicinity of a couple of black swans.
This painting featured in my Ginger and Honey Exhibition at Michael Reid Sydney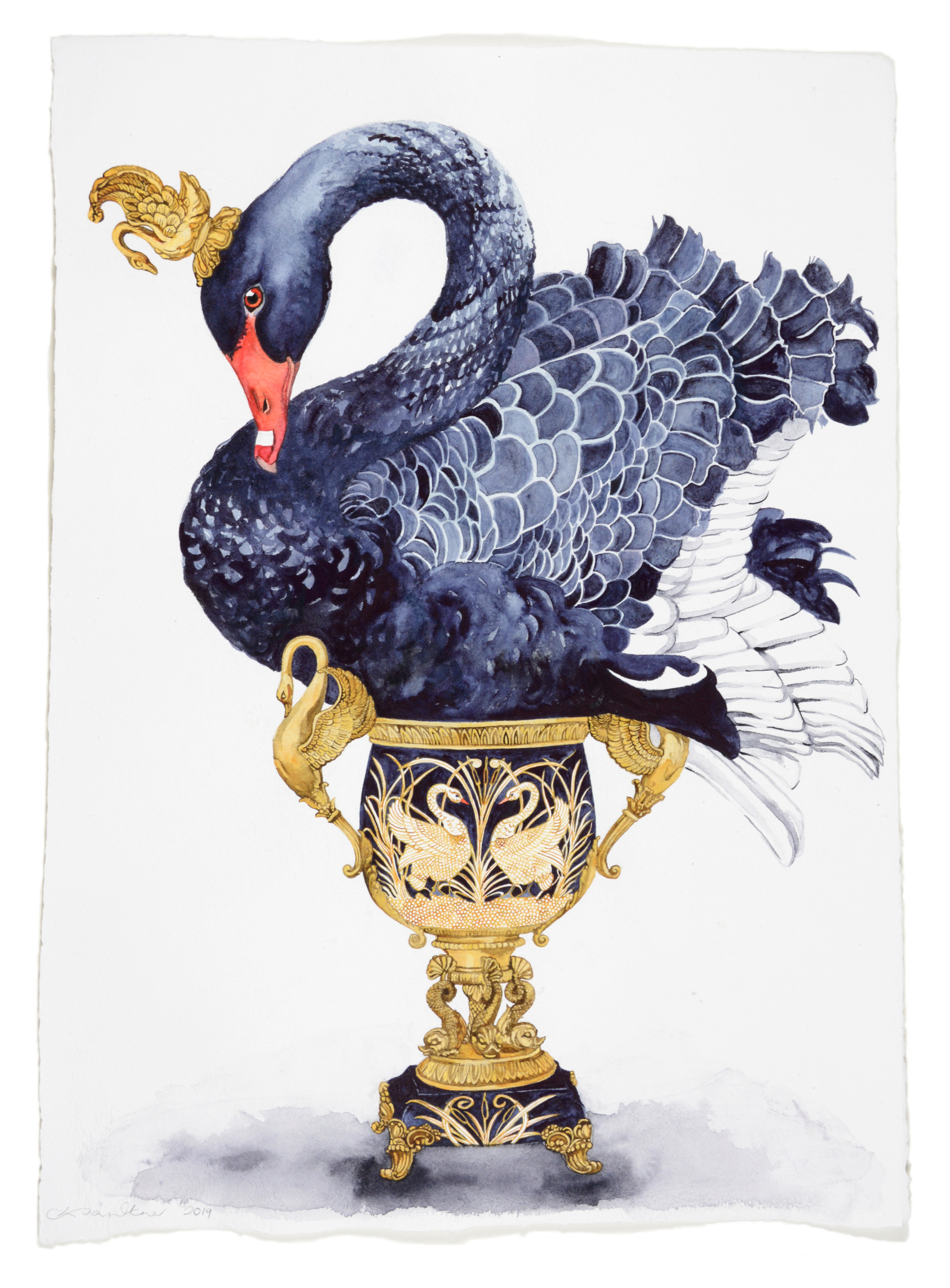 Odile
Watercolour on handmade 100% cotton paper
Paper size 80cm x 57cm
Private Collection