Another cute little bird on a teacup. This time it is a double-barred finch, one of our regular visitors, on a willow pattern tea cup. Willow pattern always makes me think of visiting my grandmother. Amongst the Toby Jugs and Staffordshire Dogs I am pretty sure she had a willow pattern dinner set… or maybe I am imagining this because she was quintessentially English?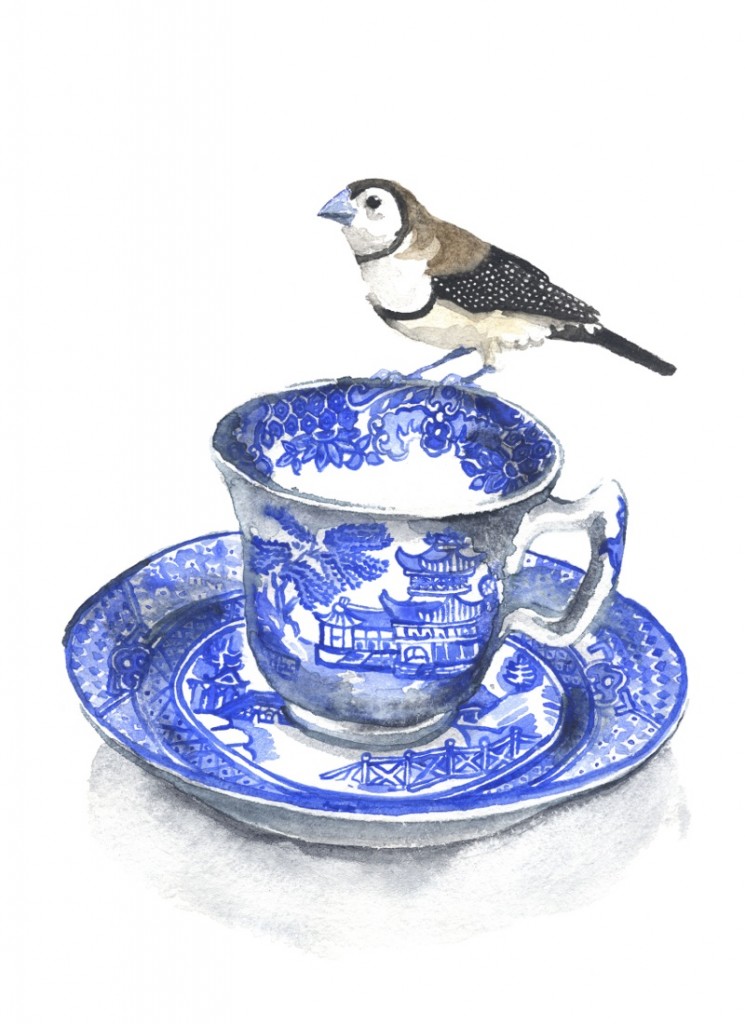 High Tea: Double Barred Finch
Watercolour on handmade 100% cotton paper
Image size 21cm x 30.5cm
SOLD
Included in my Teatray in the Sky Exhibition.